Watch: What Would You Do?
What Would You Do to Meet Client Demands?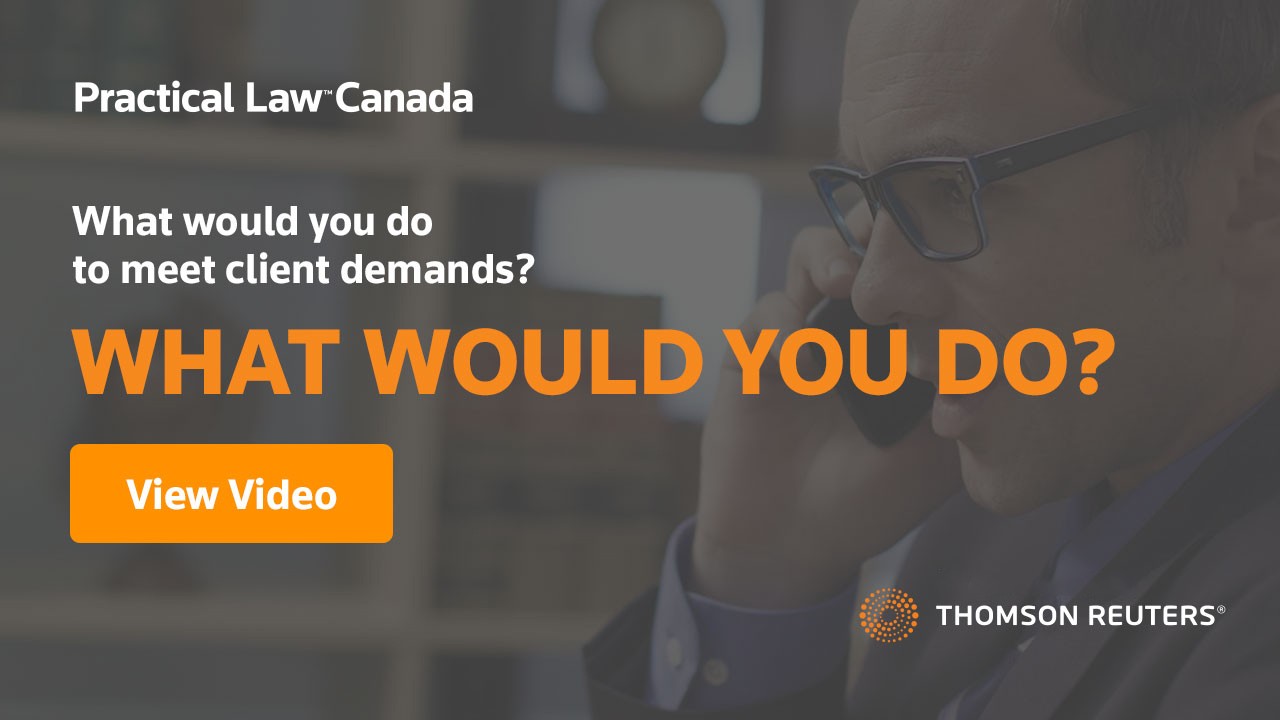 01:42
In today's competitive legal market, being able to competently address issues outside your area of expertise is necessary to meet client demands and expectations.
See how Practical Law Canada can get you up to speed quickly so that you can tackle any matter your client brings to you.