About Practical Law Canada
Practical Law Canada provides you with legal know-how that goes beyond legal research to give you a better starting point. We provide annotated standard documents, practice notes, checklists, and more – all created and maintained by our dedicated in-house lawyer-editors.
With Practical Law Canada, you can practice more efficiently, quickly familiarize yourself with new practice areas, and stay on top of key changes in the law.
Why Practical Law?
Practical Law is the leading legal know-how solution. Globally, more than 140,000 lawyers use Practical Law to practice more efficiently and add more value for their clients and business partners.
Here are some features that make us unique:
Depth and quality of our editorial team
Exclusive content and analysis created specifically for our service
Extensive review and vetting process
Resources that are always up-to-date and reflect current practice
Take a Tour of Practical Law Canada:
View Practical Law videos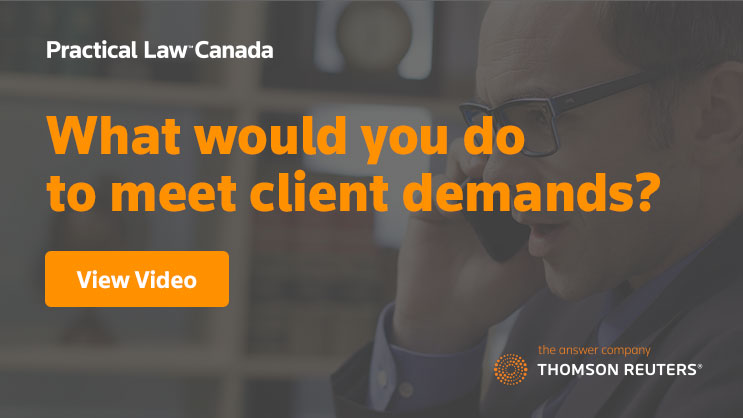 See how Practical Law Canada can get you up to speed quickly so that you can tackle any matter your client brings to you.