Drafting Assistant – Transactional
Drafting Assistant – Transactional
Protect your contract drafting and legal documents from errors
What if you could cut your proofreading time in half?
With Drafting Assistant – Transactional, you can streamline your drafting review process and reduce errors so that you save time from start to finish.
The Deal Proof Analyzer in Drafting Assistant – Transactional analyzes your documents in seconds, alerting you to errors, inconsistencies, missing information, and more.
Questions? Call 1-800-387-5164
Instantly locate and resolve drafting issues within your legal document and related documents in 60 per cent less time (Thomson Reuters U.S. study).
Quickly identify and assess potential drafting issues such as defined term and cross-reference discrepancies, and missing information.
Access Practical Law Standard Documents and Clauses, Practical Law Automated Documents or your own Contract Express templates directly from Microsoft Word.
See how Drafting Assistant – Transactional works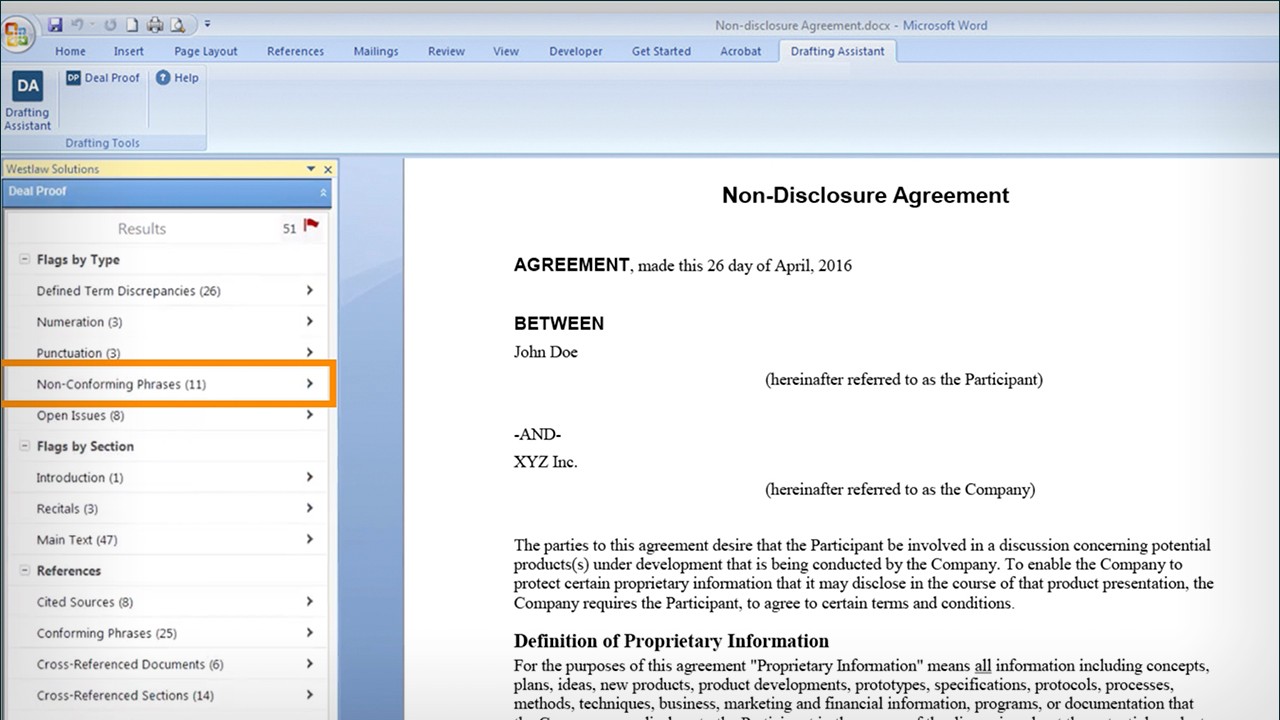 01:47
Proofread documents faster with Drafting Assistant – Transactional
of lawyers surveyed agree that Drafting Assistant – Transactional catches items they might otherwise miss and minimizes risk