Strengthen your legal operations and workflow
Connect your legal professionals using an intelligent solution where you can boost productivity, seamlessly collaborate with others, share valuable insights, plus engage with clients and colleagues to deliver world-class legal services.
Work smarter. Faster. Simpler.
Use an integrated platform to work with colleagues, collaborate on projects, and engage with clients.
Standardize and automate time-consuming work and processes to help teams become more productive and efficient.
Manage complex projects and matters, assign work and tasks, collaborate on documents and data, and provide complete transparency.
What makes HighQ different?
Leading organizations trust HighQ's secure technology platform to protect their valuable data and securely exchange sensitive information.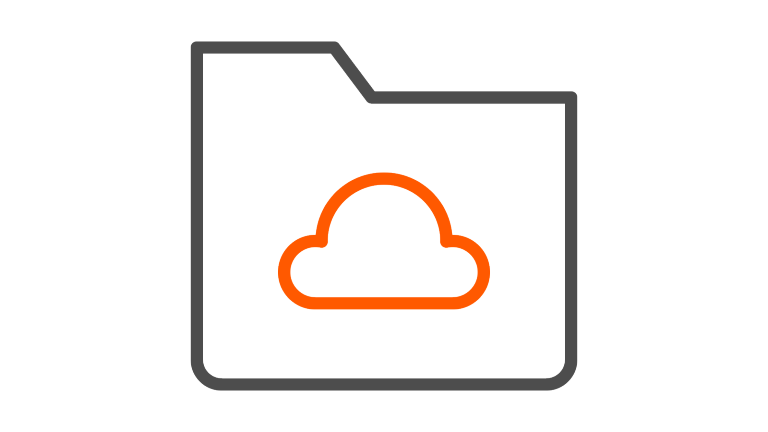 We use the latest methods to integrate with other leading technologies to help you maximize the value of your IT investments.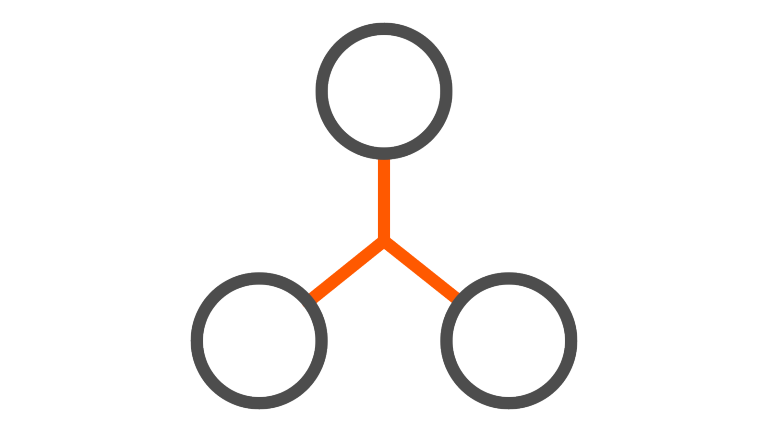 Built to support the mobile nature of business, HighQ enables your team to work together efficiently anytime, anywhere.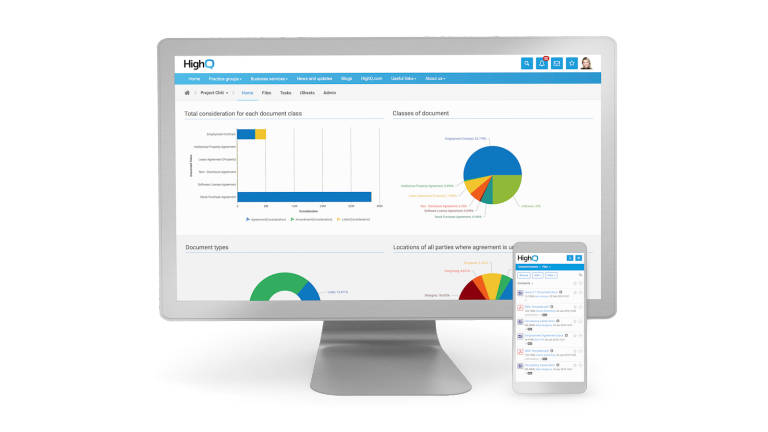 HighQ combines consumer-grade concepts and simplicity with enterprise-grade capabilities to create a superior experience for you and your clients.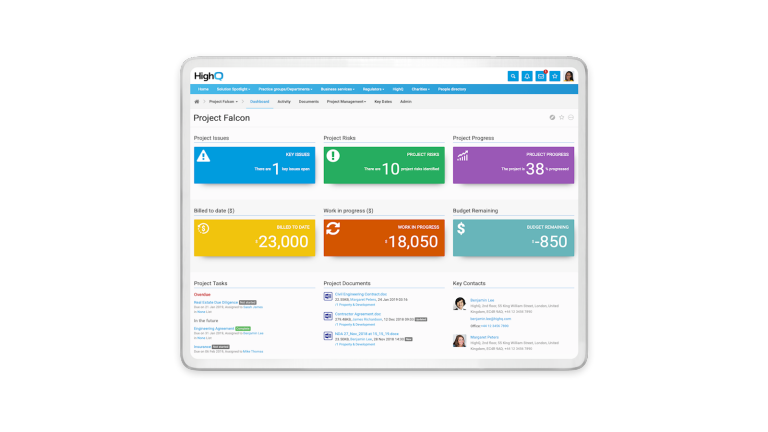 Watch this on-demand webinar to learn how you can effortlessly create new sites and projects with identical configurations, either in the same or in other HighQ instances.
53%

of global 100 law firms are HighQ clients

75%

of the Fortune 500 use HighQ

93%

of the FTSE 100 use HighQ

Ready to see HighQ in action?
Contact us for a free demo and see firsthand what a difference it can make