THOMSON REUTERS TAX AND ACCOUNTING
DT Professional Suite
Tax Software for Accounting Firms
DT Professional Suite is a Collection of Canadian Tax Software & Innovative Accounting Solutions for Your Firm
Software for Accounting Firms and Tax Professionals
Created for accountants, the DT Professional Suite has an unparalleled level of workflow integration, comprehensive thought leadership offerings and link to expert content and insight power smoother workflows, more informed decisions, improved client service and better results for tax and accounting firms of all sizes.
DT Professional Suite from Thomson Reuters provides tax & accounting solutions designed to increase your firm's efficiency & profitability
The DT Professional Suite integrates innovative Canadian tax software, with productivity and client service tools designed specifically for tax and accounting professionals.
At the hub of the Suite is DT Practice, the proven practice management software.
Much more than standard time and billing, DT Practice offers real-time, customizable insight into essential firm, staff, and client information allowing you to bill more and operate every aspect of your practice at peak productivity and maximum profitability.
---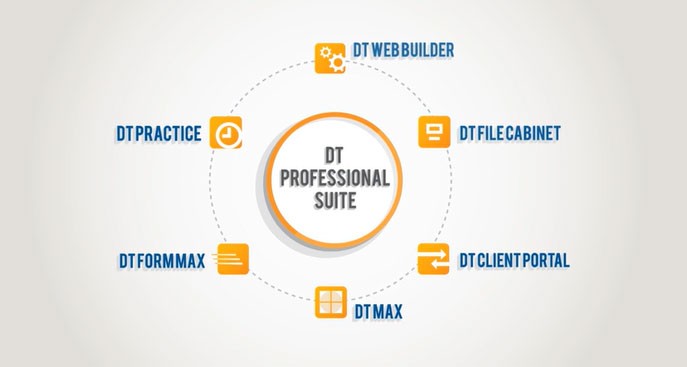 03:07
Discover the intro video of the DT Professional Suite Tax Software
The DT Professional Suite is an integrated set of solutions designed to save tax and accounting professionals TIME.
"The people at Thomson Reuters are exceptional. They are a grade above. I have not seen it with other firms. The service is untouchable."
James Kromida
Accounting CPA, CA
Why multi-factor authentication matters
Strengthen security for your clients and your firm with Thomson Reuters Authenticator™, the new multi-factor authentication app.
Call us at 1 866 653 8629