Webinar: 5 Legal Marketing Secrets Your Competition Doesn't Want You to Know
Webinar: 5 legal marketing secrets your competition doesn't want you to know
Stay sharper than your competition
Marketing today is fraught with challenges and misinformation for busy lawyers. You're caught in an endless struggle to stay abreast of changes online while finding the truth amid the noise of hot marketing trends – all while still having to actually serve your current clients. The trick to navigating this complexity and growing your business is to be more informed than your competition. 
In this webinar, you'll discover the 5 things that the other law firm down the street doesn't want you to know.
Session highlights:
How online searches have changed
The Impact of emotion in your firm's digital marketing
Focus on leads rather than traffic
Including mobile as part of your strategy
The most important factor impacting contacts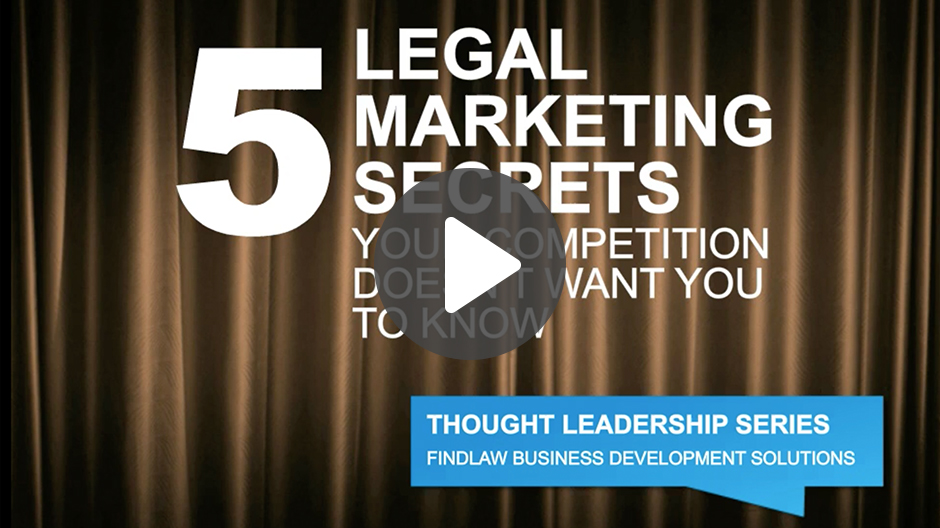 Speaker
Davoud Salahi Rad, digital brand strategist, FindLaw Canada, 416-649-9947
Davoud helps law firms create effective and profitable digital marketing strategies. He has a wealth of experience in digital marketing and a very strong understanding of search engine optimization, online conversion, and lead generation.