Webinar: Psychological Factors that Drive Websites Success
Webinar: Psychological Factors that Drive Website Success
If your website isn't designed to motivate, it's designed to fail.
Getting a website visitor to actually contact your law firm is a science – one that is grounded in a solid understanding of the way humans make decisions. Of all the elements that go into a website's design, conversion optimization is unquestionably the most critical.  
In this webinar, you'll learn techniques that help you capitalize on the emotional factors that motivate website visitors to take action, including:
How to appeal to the real risks your potential clients are facing
Which design elements and strategies signal your firm is trustworthy
How to determine if your site speaks to a potential client's needs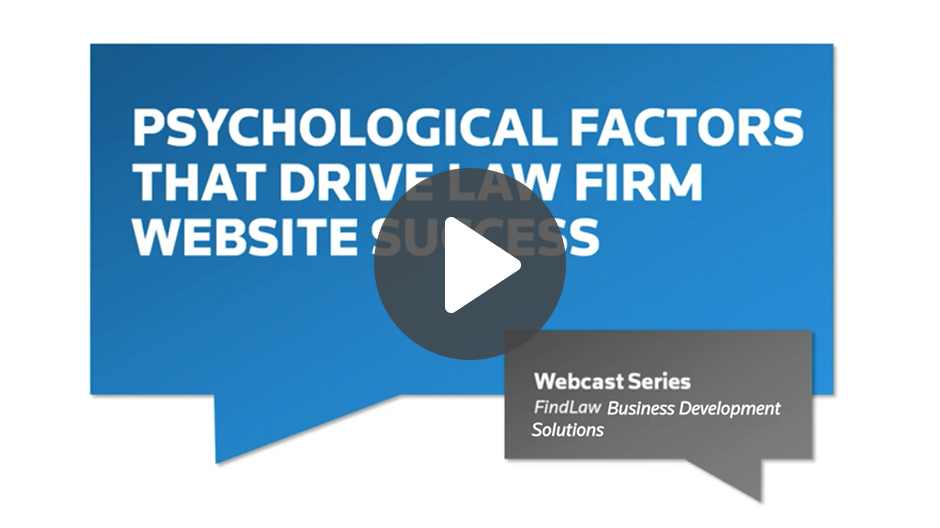 Speaker
Davoud Salahi Rad, digital brand strategist, FindLaw Canada, 416-649-9947
Davoud helps law firms create effective and profitable digital marketing strategies. He has a wealth of experience in digital marketing and a very strong understanding of search engine optimization, online conversion, and lead generation.