Legal Tracker
The worldwide industry standard for legal matter management, e-billing and analytics
Thomson Reuters Legal Tracker (formerly Serengeti Tracker) is world leading matter management, e-billing, and analytics system among corporations and law firms. Designed to give corporate law departments a clear view of their entire legal landscape, Tracker helps track time and money, projects and productivity, in-house activity, and outside expenditures.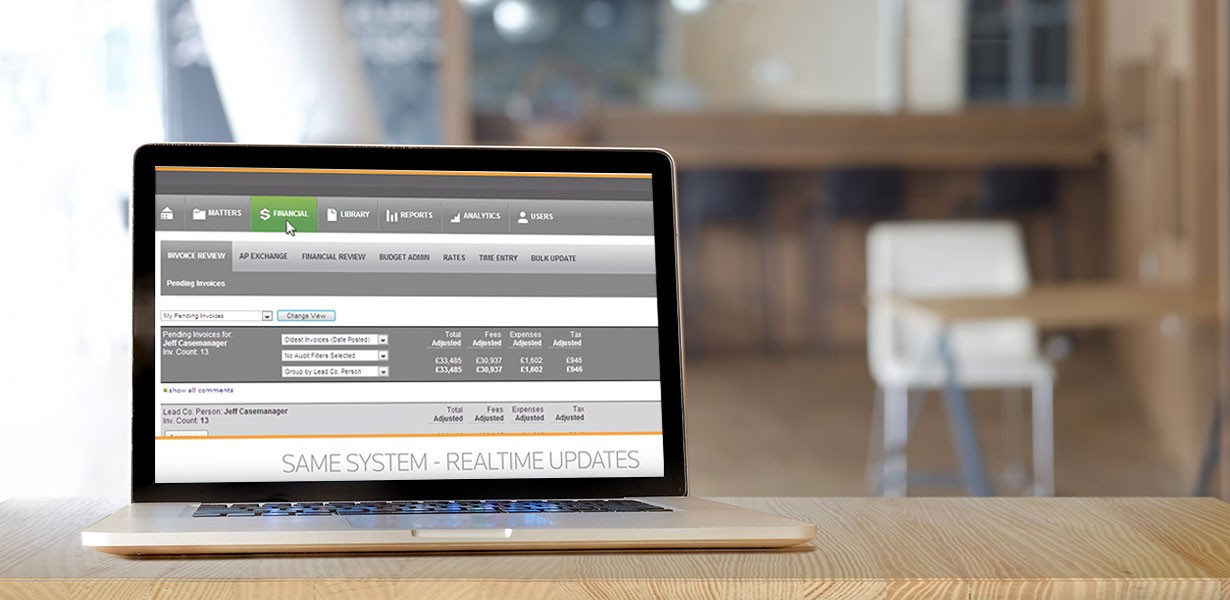 01:46
Legal Tracker Video: at a glance
Legal Tracker's cloud-based system allows you to organize, analyze, and utilize data to significantly increase performance and reduce spend. This helps law departments implement tighter cost controls, reduce spend, and drive efficient collaboration, both internally and with outside counsel. Legal Tracker also enables you to manage all of your documents and contracts online in one convenient, collaborative cloud-based system.
And, because it is offered as a SaaS system, Tracker does this all without the need to purchase and maintain software, saving your organization's IT staff time and money.
The most widely used online workspace for legal project management
Here's why:
Integration of project management, e-billing, and performance analytics
Connect with all your outside counsel
Easy to use
International features
Rapid implementation
The best way to understand what Legal Tracker can do for your e-billing and matter management? Try it yourself.
General Counsel Roundtable selected Tracker as the first solution in its preferred vendor program.
---
Tracker was built by lawyers for lawyers. With an intuitive interface, extensive online help, and online training that is accomplished in just one hour, Tracker connects 100% of your law firms, big and small, foreign and domestic.
---
Tracker is the highest rated system for electronic invoicing and matter management. It has been named the most widely used system and best value, and has earned the highest overall satisfaction rating from law departments.
---
What customers are saying
Jeffrey Carr, former general counsel – FMC Technologies
"We use Tracker for virtually all aspects of our practice: from matter management, to collaboration with outside counsel, invoice processing, and reporting — it does it all. But we're even more impressed with the commitment of the team to understand our needs and respond with new features. It is a great company, with the best system on the market for our needs."
Explore small corporate law department resources
Small corporate law departments face unique challenges. Learn how other established Thomson Reuters resources can help your law department handle daily tasks more efficiently and cost-effectively.