Practical Law Hub
Sample Shareholder Agreements from Practical Law Canada
Sample Shareholder Agreements from Practical Law Canada
Use Practical Law Canada's know-how to start ahead when drafting or negotiating a shareholder agreement.
Practical Law Canada offers a suite of shareholder agreements so that you're you have all bases covered. With detailed annotations and comprehensive guidance, our suite of shareholder agreements allow you to think creatively and produce customized drafts with precision and efficiency.
Download this sampler featuring Practical Law Canada's shareholder agreement resources to see how you can hit the ground running.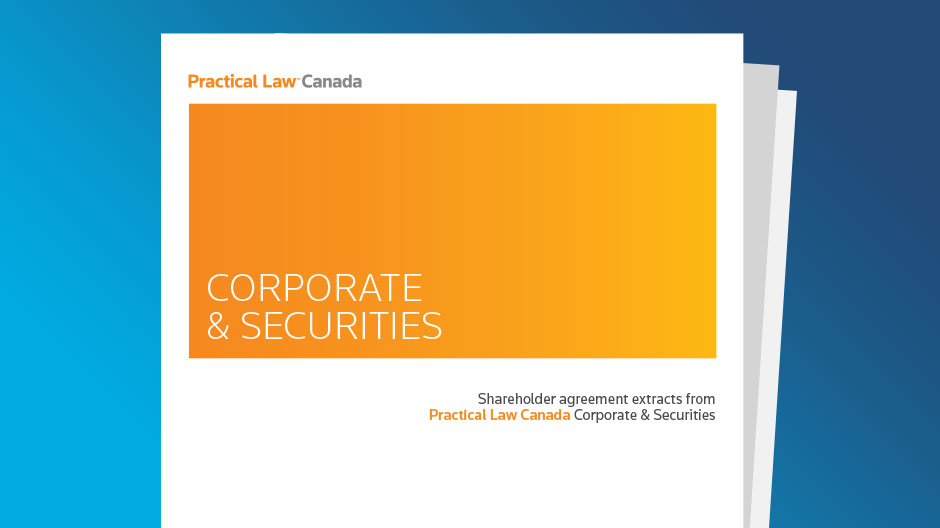 Download sample shareholder agreements from Practical Law Canada today