Mack's Jury Charge
Canada's only commercially available database of full-text jury charges with expert reviews
A highly valuable resource for criminal law practitioners and the judiciary
Mack's Jury Charge Review on CriminalSource is a unique, national collection of full-text criminal jury charges that have been the subject of review by Courts of Appeal or the Supreme Court of Canada, accompanied by expert reviews of the appellate rulings and impugned charges.
This ever-expanding, searchable collection cuts research time and provides confident direction through the intense process of pre-charge conferences, wording and phrase recommendations, and appeal preparation.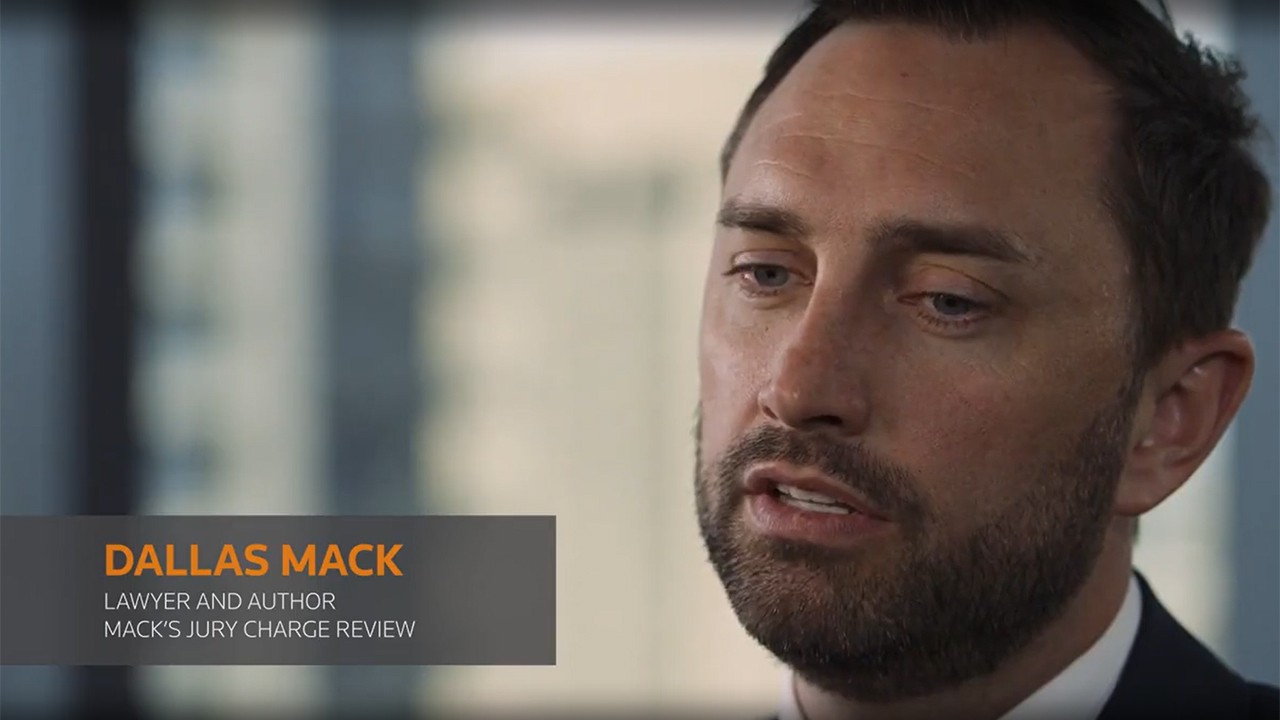 02:56
Watch the video to learn how Mack's Jury Charge Review can help you with your next case
The information you need, organized
Mack's Jury Charge Review includes:
A comprehensive full-text collection of criminal jury charges, in PDF format, from Canadian courts of appeal, including the Supreme Court of Canada. The initial launch will consist of 200 charges and will be updated with new content throughout the year.
Jury charge summaries and reviews, highlighting the impugned language and the appellate court's ruling on that language, written by lawyers Dallas Mack and Louise Tansey.
Commentary that is organized topically, making it easy to research previously contested charges on the same offence.