Insights and resources for small corporate law departments
Insights and resources for small corporate law departments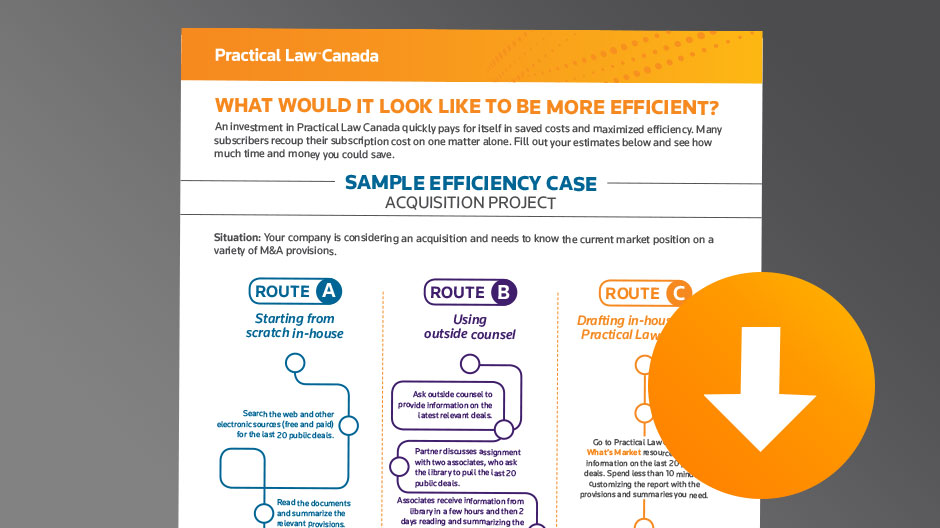 Practical Law Canada can help you better scope and manage the work you outsource.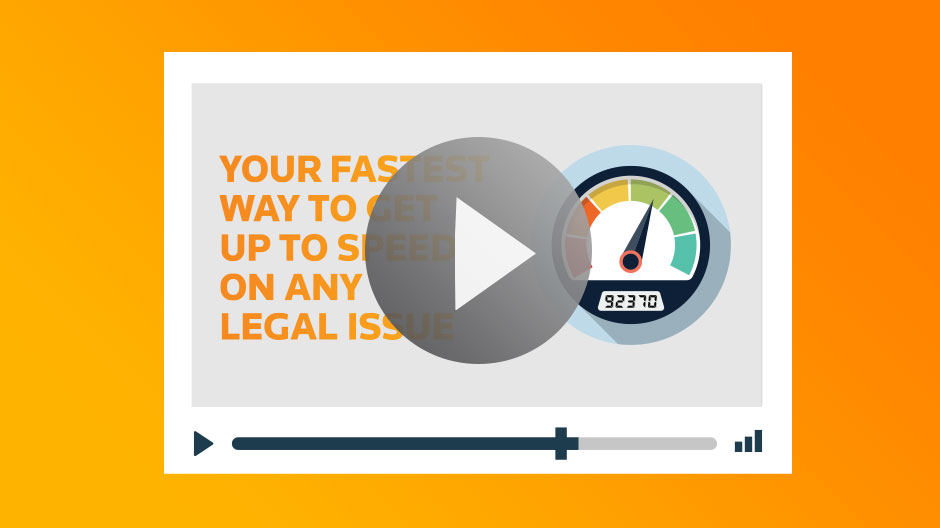 See how WestlawNext Canada can help you get up to speed on a legal issue.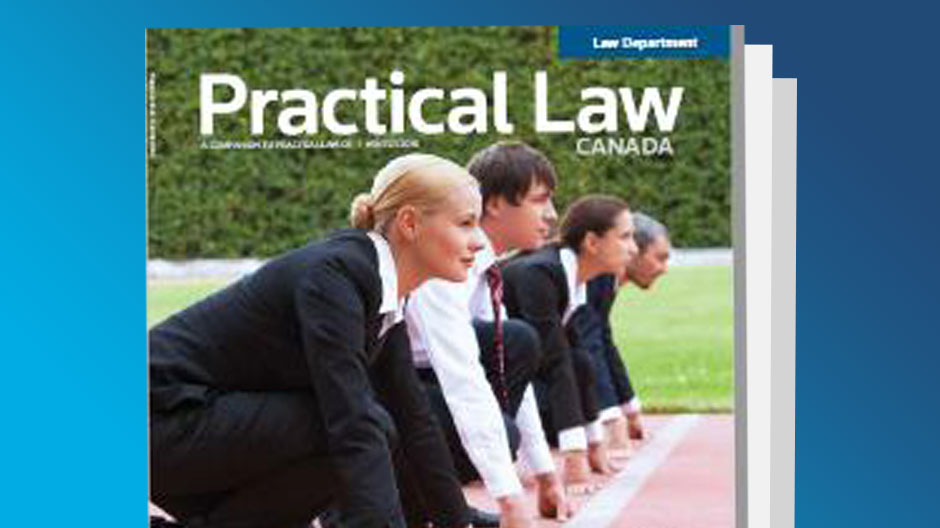 Introducing Practical Law Canada for law departments - a better place to start for corporate counsel.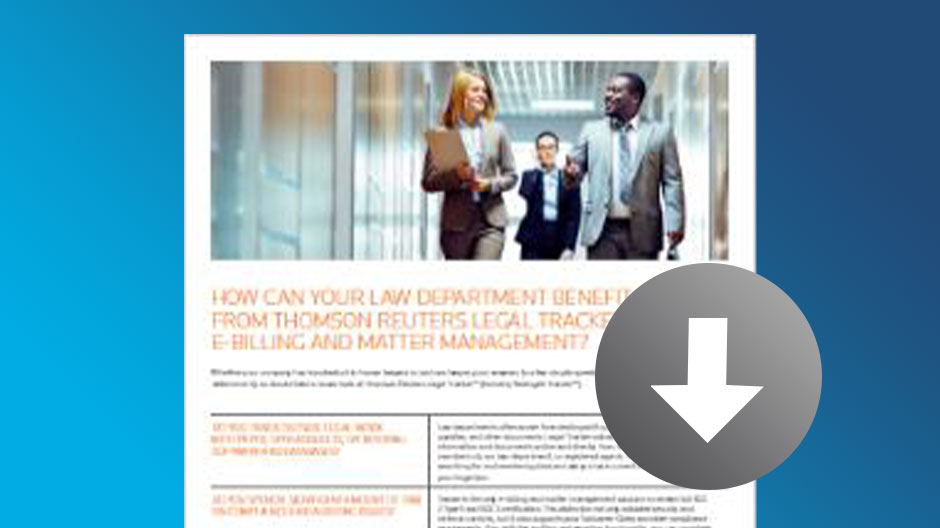 See how you could benefit from Legal Tracker's eBilling and matter management capabilities.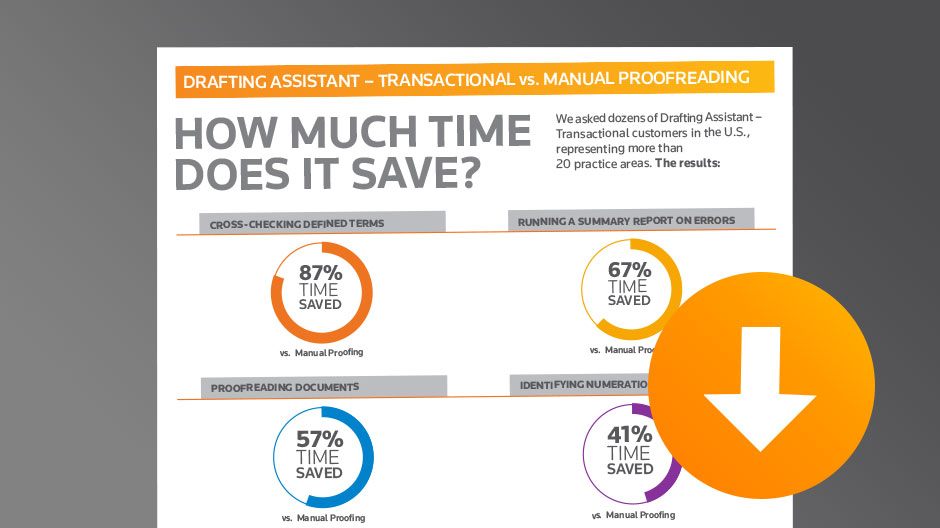 Save time reviewing contracts with Drafting Assistant - Transactional. View a comparison between manual proofreading.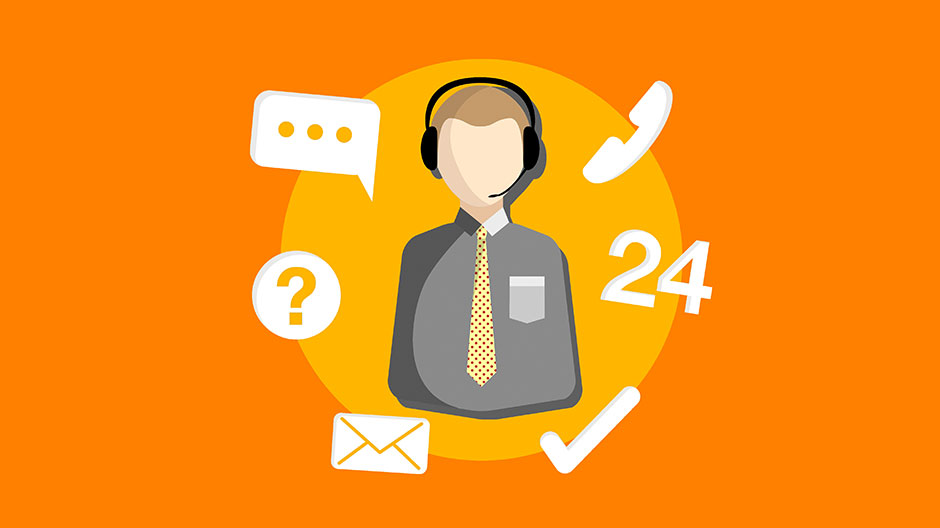 Connect with a Thomson Reuters Representative to learn more about our solutions or to inquire about our small law department bundle.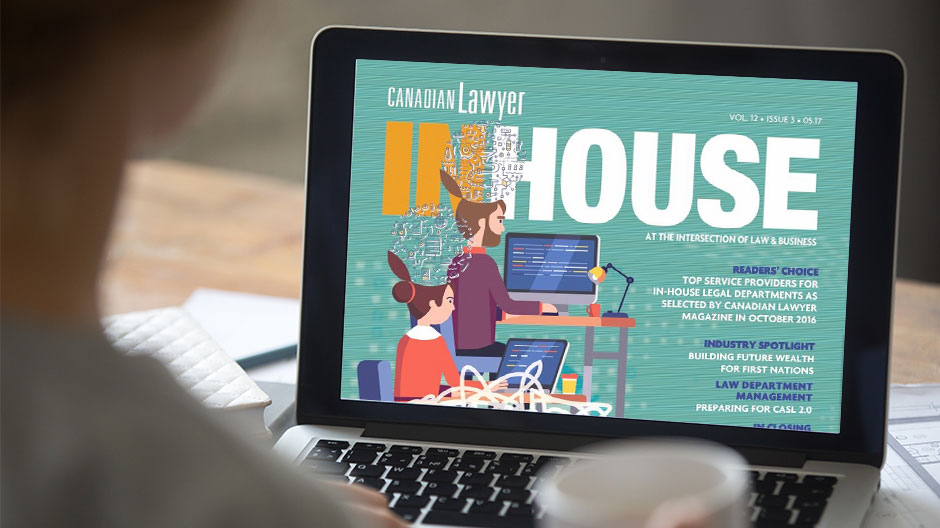 Get ahead and stay ahead with the latest news and analysis impacting Canadian in-house counsel.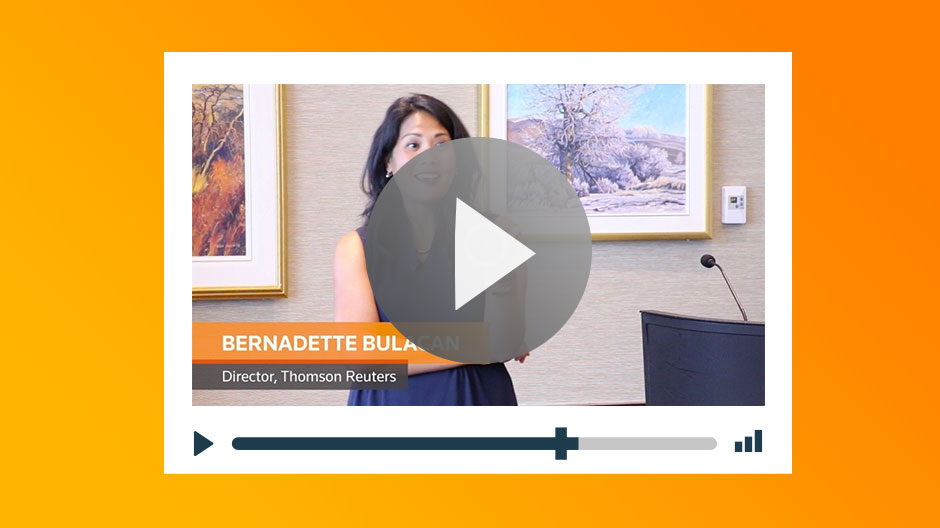 Bernadette Bulacan discusses how general counsel can use strategic performance metrics to run a better legal department and show greater value to the business.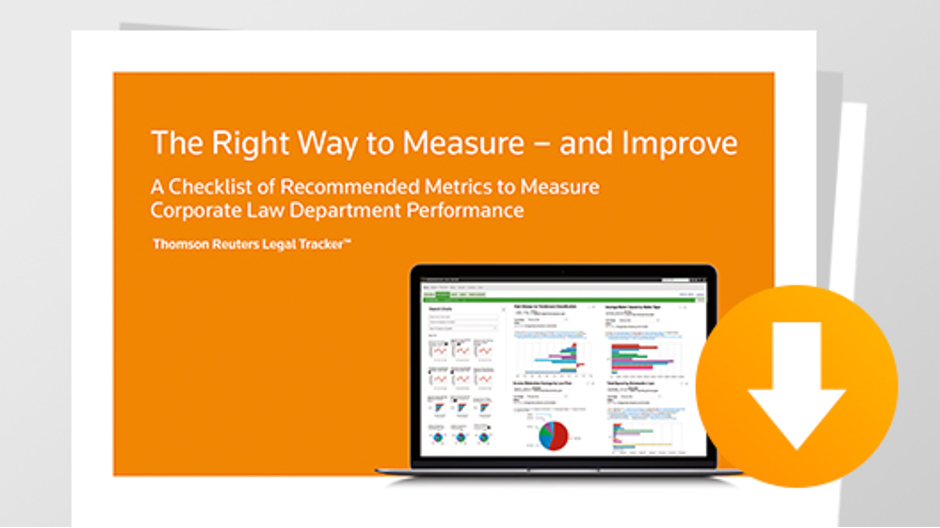 A list of recommended metrics that can help a corporate law department's performance.