Our agenda
Explore the full potential of the DT Professional Suite and be updated about the latest tax changes. Participate in our conferences, panel discussions and workshops.
We worked on a fantastic agenda for this year's conference. We have listened to your feedback on general sessions as well as various workshops and we are incorporating both new and advanced courses.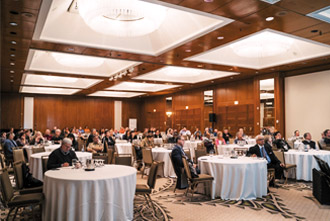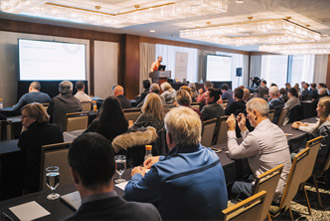 Thursday, October 17
| TIME | AGENDA |
| --- | --- |
| 5:30 PM - 7:00 PM | Welcome reception |
Friday, October 18
TIME
AGENDA
9:00 AM - 9:15 AM
Brief Welcome
9:15 AM - 10:45 AM
Tax update for 2019 with Evelyn Jacks


10:45 AM - 11:00 AM
Break
11:00 AM - 12:00 PM
Keynote & panel discussion
12:00 PM - 12:30 PM
CRA (Canadian Revenue Agency)
12:30 PM - 1:30 PM
Lunch
1:30 PM - 2:40 PM

Workshop 1

Emmy Valmé
Improve and maximize your tax season workflow with e-services and DT Max

Jean-Guy Talbot
Practice Management Melting Pot

Andrew W. McCracken
Microsoft Outlook for Accounting Professionals

2:40 PM - 3:00 PM
Break
3:00 PM - 4:10 PM

Workshop 2

Gerry Vittoratos
Interactive DT Max T1 and T2 Questions and Answers

Jean-Guy Talbot
Effective Use of Time Sheets: Discovering the Gold Hidden Within

Andrew W. McCracken
Top 10 Microsoft Excel Tips for Accounting Professionals

4:10 PM
Closing statement
Software for Accounting Firms & Tax Professionals
The DT Professional Suite provides tax and accounting solutions designed to increase your firm's efficiency and profitability. It's everything you need to power smoother workflows, make more informed decisions, improve client service and achieve better results.