Our speakers
Return to your firm with new ideas, tools, and energy after attending SYNERGY.
We will introduce you to a great lineup of professional speakers and thought leaders.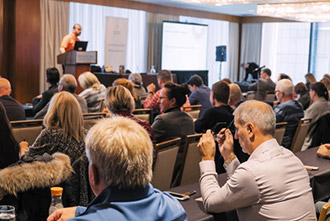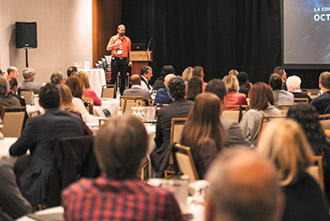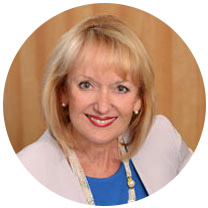 Evelyn Jacks
Founder and President Knowledge Bureau Best-selling Author and Speaker
Evelyn is Canada's most respected educator in tax and financial literacy and one of Canada's most prolific financial authors.  She has penned 53 books for consumers on tax and wealth management, many of them best-sellers, including her most recent, New Essential Tax Facts, How to Make the Right Tax Moves and Be Audit-Proof, Too.    She has twice been named one of the Top 25 Women of Influence in Canada and was appointed by former Finance Minister Jim Flaherty to the Federal Task Force on Financial Literacy.
Evelyn is also the Founder and President of Knowledge Bureau, Canada's leading national post-secondary educational institute for professional development in the tax and financial services, with certificate courses leading to the prestigious RWM™ (Real Wealth Manager),  MFA™ (Master Financial Advisor)  and DFA-Tax and Bookkeeping Services Specialist Designations and the new Executive Business Builder Program.
Evelyn is also a well-known national commentator, keynote speaker and budget analyst who has written thousands of articles and blogs, most recently in MoneySense Magazine, and for the Toronto Stock Exchange.  A leader in the business community, she is a past President of The Manitoba Club, Western Canada's oldest private business club.  She was awarded the prestigious Rotman School of Business Canadian Woman Entrepreneur of the Year Award and was recognized internationally with a Business Leadership Award by the Canadian Embassy in Washington, D.C. 
Jean-Guy Talbot, FCPA, FCGA
Founder & CEO of RêveNew Practice Management/Talbot & Associates
Jean-Guy Talbot is the founder and CEO of the accounting firm Talbot & Associates (T&A). He started his career in accounting in 1983 by working in public practice for Winnipeg firms as well as a few years in industry. He started T&A on a part-time basis in 1987 and grew his practice from a one-person operation to its current size of over 60 staff in six locations across Manitoba.
Nationwide, colleagues and clients refer to Jean-Guy as both a knowledgeable mentor and friend. He has devoted a tremendous amount of research, time and energy to discover the secrets of running a better practice. He has personally implemented all he's learned and has determined which roads lead to a successful practice and which do not. He is passionate about sharing this knowledge with others and established RêveNew Practice Management on that basis. In order to bring this passion to the masses, Jean-Guy travels to across the country to speak and consult firms and also in 2015, built a 4,000-sq-ft training and event centre at T&A headquarters.
In 2016, Jean-Guy received the title of Fellow CPA on behalf of CPA Manitoba. FCPA recipients are recognized as members who have rendered exceptional services to the profession or whose achievements in their careers/community have earned them distinction and brought honour to the profession. Jean-Guy has written several books on public practice, the 1st expected to be published by fall of 2018.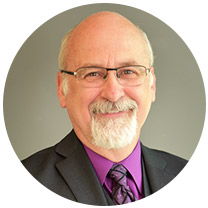 Éric Neveu
VP, Professional and Customer Software & Services DT Tax and Accounting, a Thomson Reuters business
Shortly after earning his BBA in Management and Entrepreneurship, Eric joined Dr Tax Software in 1997 as part of the Support group. His roles have included managing the Support team, building and managing the Quality Assurance function, and serving as head of Tax Research.
Dr Tax Software joined Thomson Reuters in January 2012. In June 2014, Eric was named General Manager of DT Tax & Accounting, the Canadian software division of Thomson Reuters, working in collaboration with other business leaders from the large (more than 20,000 employees) Canadian multinational mass media and information firm.
Eric serves as the Vice Chairman of Tax-Filer Empowerment Canada, which promotes a greater collaboration between government stakeholders such as the Canada Revenue Agency, the tax preparation and software industry, and Canadians.
Born and raised in the province of Quebec, Eric is fully bilingual. Proud father of three, he is also a devoted golfer and avid fisherman.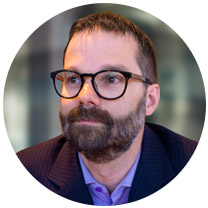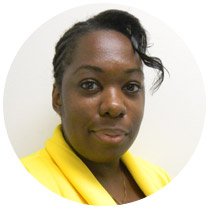 Emmy Valmé
DT Product Trainer DT Tax and Accounting, a Thomson Reuters Business
Emmy Valmé has been a DT Product Trainer at Thomson Reuters Tax & Accounting (TRTA) for more than 5 years. Her work involves conducting webinars, workshops and individual training and prepare educational material for DT products. She is highly skilled in project management which lead her involvement in Digital Spearhead project which brought to life a streamlined Onvio digital experience for our customers.
Moreover, with great knowledge of the DT Professional Suite and exceptional speaking skills, she has become an excellent teacher and trainer.
Gerry Vittoratos - Gdip Taxation
Lead Trainer at Thomson Reuters Tax & Accounting
Gerry Vittoratos has been working for Thomson Reuters for over 10 years as a trainer and tax support resource person. In his capacity as head trainer, Gerry has been providing training sessions to tax professionals all over Canada. He has also made several radio and TV appearances on BNN and Global TV as the UFile tax specialist discussing a multitude of tax topics. Gerry has also served as the main resource person for the tax support department of Thomson Reuters, resolving complex tax issues and questions for tax professionals using the DT Professional Suite.  
Gerry obtained his Graduate Diploma (Gdip) in Taxation from the Université de Sherbrooke in 2018, and is in the process of obtaining a Master's degree in Taxation.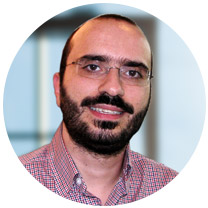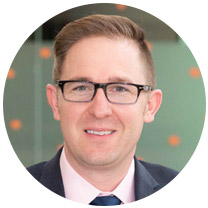 Andrew W. McCracken, CPA
Customer Implementation & Consulting Lead
Seventh year presenting at SYNERGY.
Oversee external delivery (training and consulting offerings).
Specializes in the adoption of workflow and document management software.
Former lead presenter at the Thomson Reuters' Partner Summit Events.
CPA – worked in public practice for six years with a focus on taxation and business consulting.
Bachelors in Accounting from Brigham Young University - Idaho and Masters in Accountancy from Southern Utah University.
Andrew McCracken is a Senior Technical Consultant within the Training & Consulting Services division of the Tax & Accounting business of Thomson Reuters. Andrew is a Certified Public Accountant and has over nine years of experience working with the Thomson Reuters products. He consults firms on the implementation and adoption of workflow and document management software.
Andrew holds a Bachelors of Science in Accounting from Brigham Young University – Idaho, and a Masters of Accountancy from Southern Utah University.
+ Representatives from Canada Revenue Agency (CRA) and Revenu Québec (RQ)
Software for Accounting Firms & Tax Professionals
The DT Professional Suite provides tax and accounting solutions designed to increase your firm's efficiency and profitability. It's everything you need to power smoother workflows, make more informed decisions, improve client service and achieve better results.